Turning technology into great sports: the luxury super sports brand X-BIONIC, a pioneer in high-tech functional clothing, has signed a strategic cooperation agreement with Beijing Sanfo Outdoor Products Co Ltd.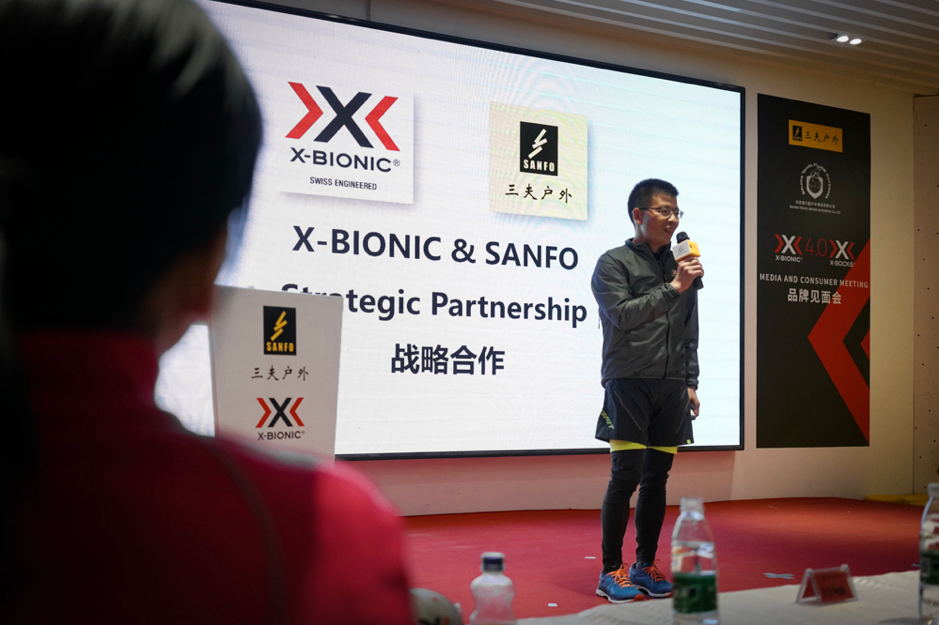 Beijing Sanfo Outdoor Products Co. and the renowned Swiss functional garments brand X-BIONIC® signed their trailblazing agreement at Sanfo Outdoor Headquarters in Beijing on 30 March 2019. This marks the beginning of an important strategic partnership. Executives from the Ministry of Sport in Beijing were among the guests when X-BIONIC® entered the Chinese market.
The agreement provides for Sanfo Outdoor to collaborate with X-BIONIC® in the areas of development, distribution and production. Sanfo Outdoor will be the exclusive strategic partner to launch the new X-BIONIC 4.0 collection on the Chinese market. In addition to this new strategic initiative, the two partners also agreed to establish their own research and development centre. The "NATURE MIMICRY RESEARCH AND DEVELOPMENT CENTER" will be dedicated to research into bionic technologies for functional garments that help to improve athletic performance and quality of life.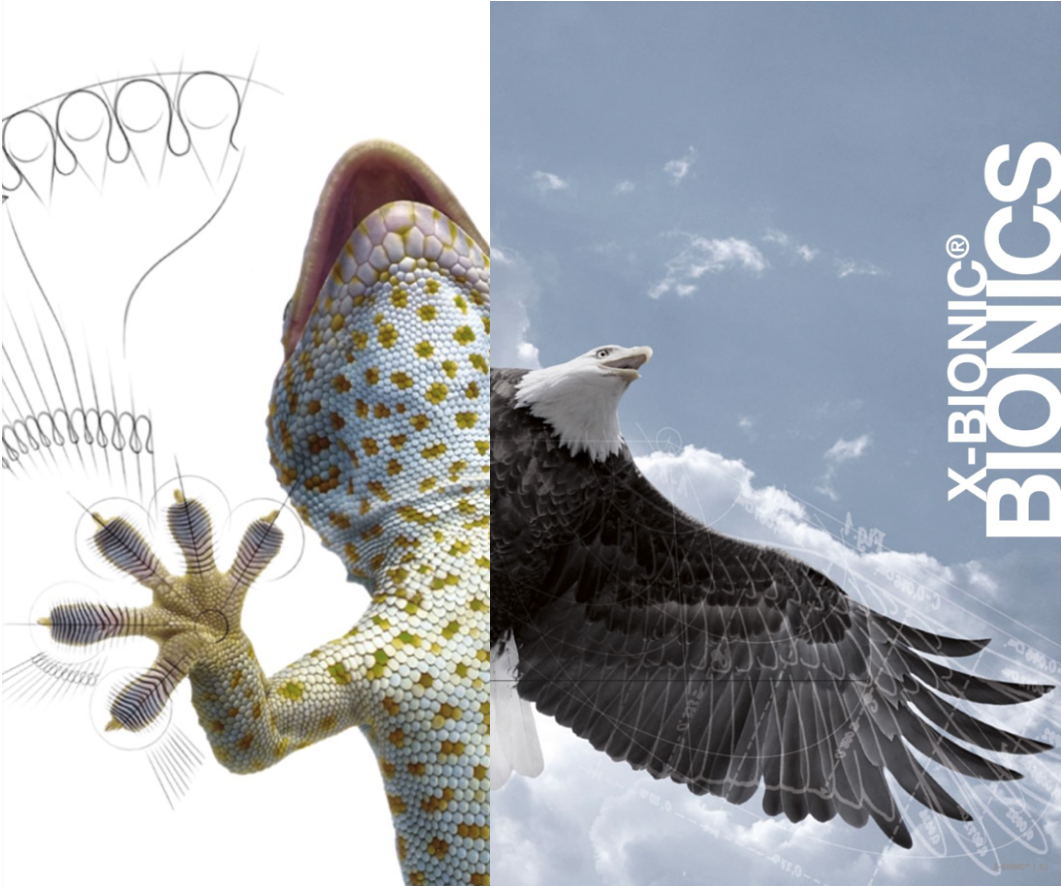 X-BIONIC® is a leading international technological sportswear brand which focuses on designing and developing high-tech functional clothing. X-BIONIC® develops value-added product and technology solutions for renowned brands such as Automobili Lamborghini and Harley-Davidson, as well as for the aviation, military and ski industries. X-BIONIC® ranks among the most award-winning sports brands with circa 800 international patent registrations, over 622 test and award wins (including 19thplace in the iF Global Innovation Ranking), 34 German Red Dot Design Awards and 71 Plus X Awards. The Swiss brand received fifteen prestigious awards for its high-quality design, achievements and innovative strength in 2019 alone. From Ski Weltcups to the Olympics, more than 1,100 athletes have stood atop the victor's podium with X-BIONIC® at major winter sports events around the globe during the past five years.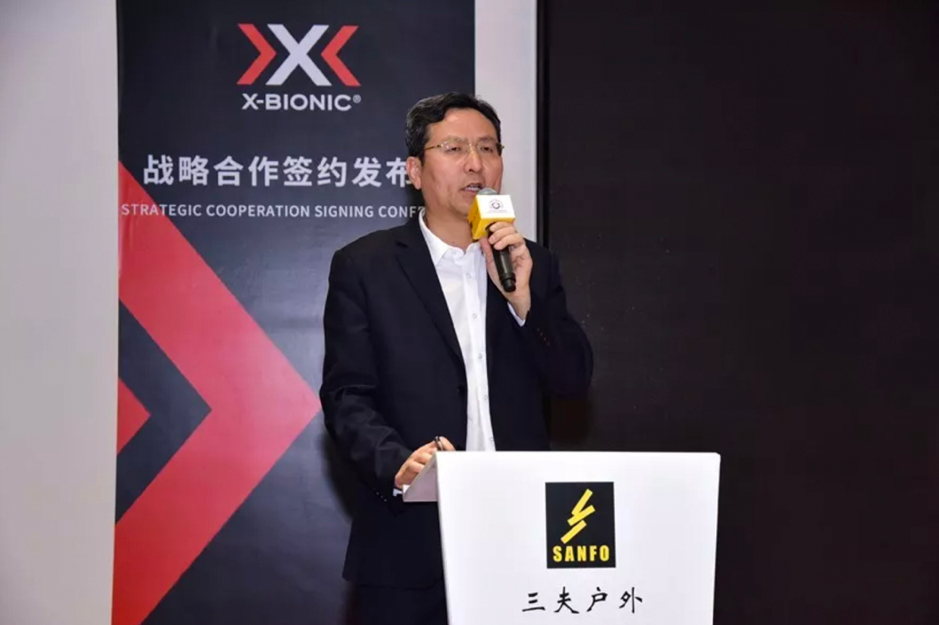 Wang Ping, Deputy Director of the Equipment Center of the State General Administration of Sports, attended the signing conference, where he emphasized the great significance of the event and underscored the importance of the timing of this strategic cooperation. "China's GDP exceeded 90 trillion in 2018 and per capita income is almost 10,000 US dollars. National involvement in sports is seen as an important impetus for healthy economic development. China's successful bid to host the 2022 Winter Olympics is generating additional momentum. With major investments in the sports industry, Chinese sports brands have increased their sales and profitability compared to the previous year. China is developing from a major sporting goods manufacturer into a true powerhouse of sport with X-BIONIC®", Wang Ping said.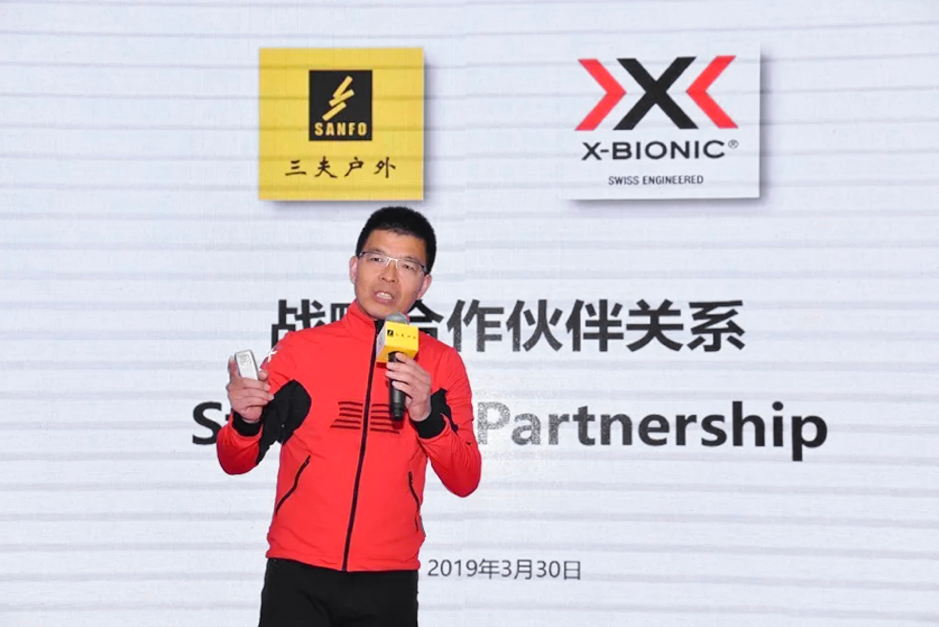 Zhang Heng, founder, chairman and general manager of Sanfo Outdoors, is convinced that the trust and team spirit between the founders and core members of Sanfo Outdoors and the Swiss think tank X-BIONIC® have the strength to continue the success story of X-BIONIC® in China.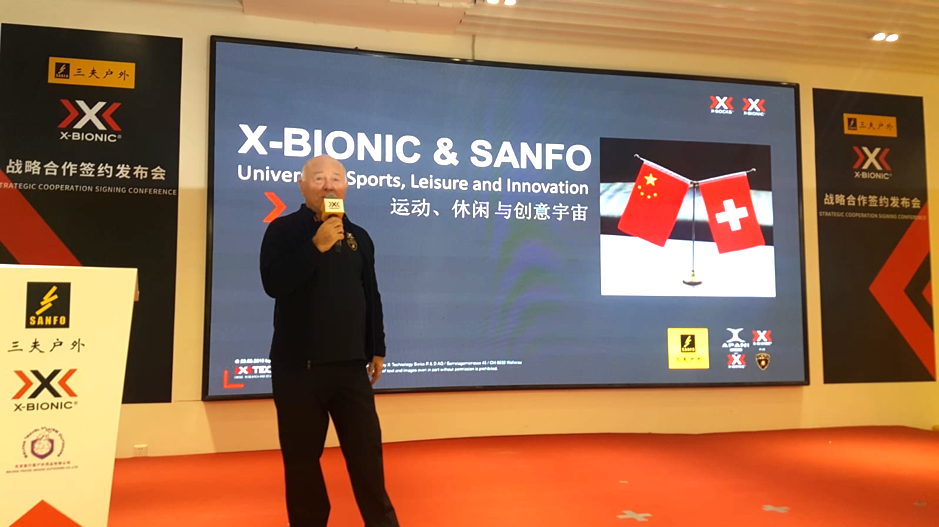 Prof. Dr. Bodo Wilhelm Lambertz, founder of the brands with the "X", is convinced: "The philosophy shared by X-BIONIC® and Beijing Sanfo Outdoors is a solid foundation for successful cooperation in the coming years."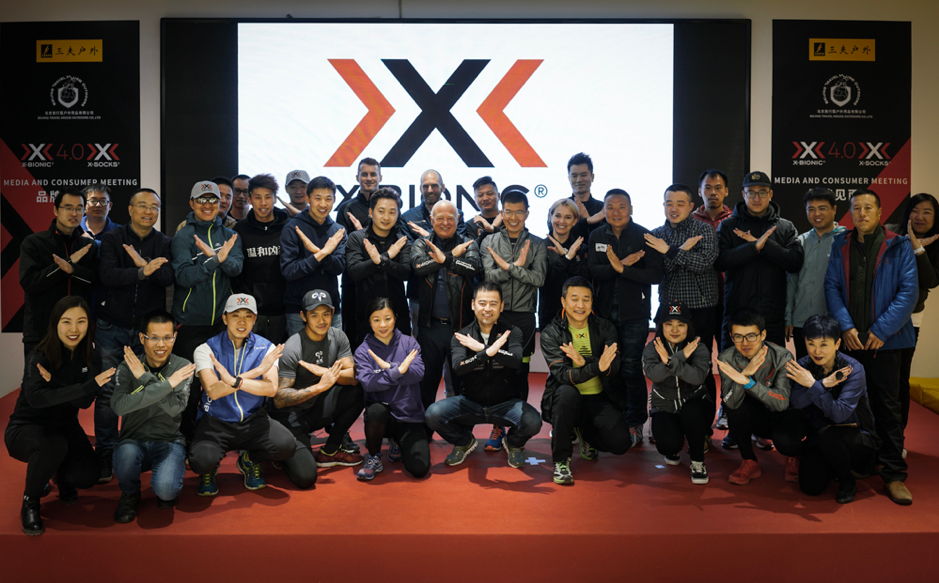 Aitor Henao Soto Head of Marketing & Communication, X-Technology Swiss R&D AG