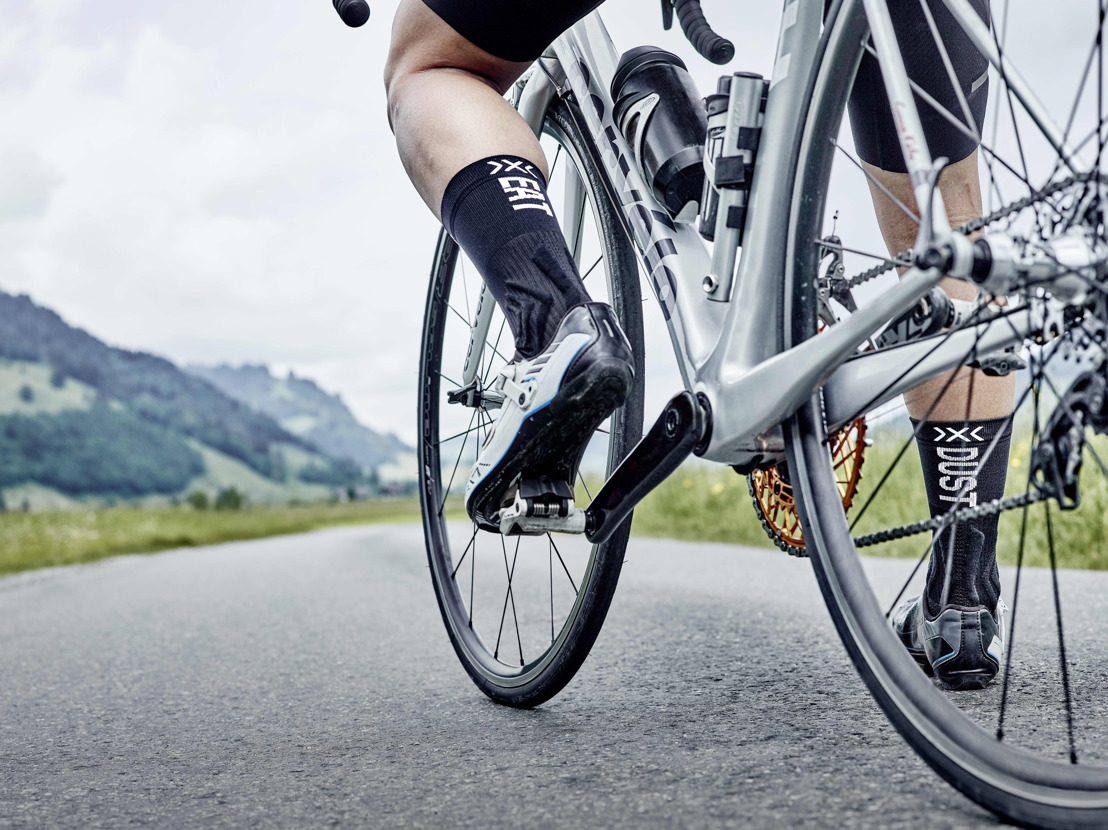 X-BIONIC and X-SOCKS Bikewear 4.0
Product world premiere at EUROBIKE 2018
Sunday, July 8, 2018 — X-BIONIC is once again breaking new ground. At EUROBIKE 2018, X-BIONIC presents unprecedented high-tech textiles with the innovative X-BIONIC 4.0 Bikewear Collection. Using technologies inspired by bionics, ThermoSyphon and Retina HD Knit, the X-BIONIC development team is catapulting functional clothing in the cycling field into a new sphere. The next-generation X-BIONIC and X-SOCKS bib tights and bike jerseys will aid all athletes unleash their full potential, whether on the road or the trail.
"We're unveiling our fascinating functional cycling wear at EUROBIKE 2018 for the first time. Sophisticated details in the fit and the innovative X-BIONIC and X-SOCKS 4.0 technologies ensure that athletes are equipped to the highest level from top to toe," explains Chief Operating Officer Patrick Lambertz.
The core of the X-BIONIC 4.0 Collection is the unusual finish of the "Retina HD Knit". Inspired by the multi-layered nerve tissues of the human retina, processed fibres coalesce like delicate neural pathways into a densely woven textile. High-definition Body Zoning ensures that the moisture-retaining areas and compression zones work exactly where needed. This means that the elaborate structures of the retina technology transfer the proven X-BIONIC functions to the body of the athlete even more efficiently.
"ThermoSyphon" is a complex 3D Retina HD Knit system of inner and outer air channels, surface area expanders and odour traps, like the "3D Bionic Sphere" system. It cools you down when you sweat and warms you up when you're cold. The additional dimension, Y-shaped elements for improvements of the natural vertical thermodynamics, is new.
Highlight Product Lines from Bikewear 4.0: highly functional jackets and bib tights
Using the ThermoSyphon and Retina HD Knit smart technologies, X-BIONIC redefines functional clothing for cycling. The innovation is in the detail: it's not only their ideal climate optimisation of the G2 Bike Jackets that inspired confidence - asymmetric sleeve cuffs are also ergonomically supportive while fitted underarm seams allow unrestricted freedom of movement. The AirIntake closure can be individually adjusted and regulates the airflow inside the jacket. The Spherewind G2 bike jacket delivers yet another additional feature with the rain-proof AirOuttake on the neck.
A further intriguing highlight is found in the ergonomically optimised waistband: the higher cut on the back holds the garment in place, even when constantly moving, both when worn as functional outer garments or as cycling shorts.
With the Twyce and Effektor lines X-BIONIC not only sets the tone with colour, but also offers intelligent, streamlined collar styles. The athlete receives optimum protection, and annoying clashes between shirt and helmet are a thing of the past.
Also premiering at EUROBIKE: Bib tights in a completely new form. The flexible and exceptionally wide carrier system distributes the pressure across a significantly larger area. The optimised pad also revolutionises the comfort of the bike pants with an improved and entirely new ventilation system.
Florens von der Decken Junior Marketing Manager, X-Technology Swiss R&D AG
Karolin Wappler Press Contact for the brands, X-BIONIC®, X-SOCKS® & APANI®