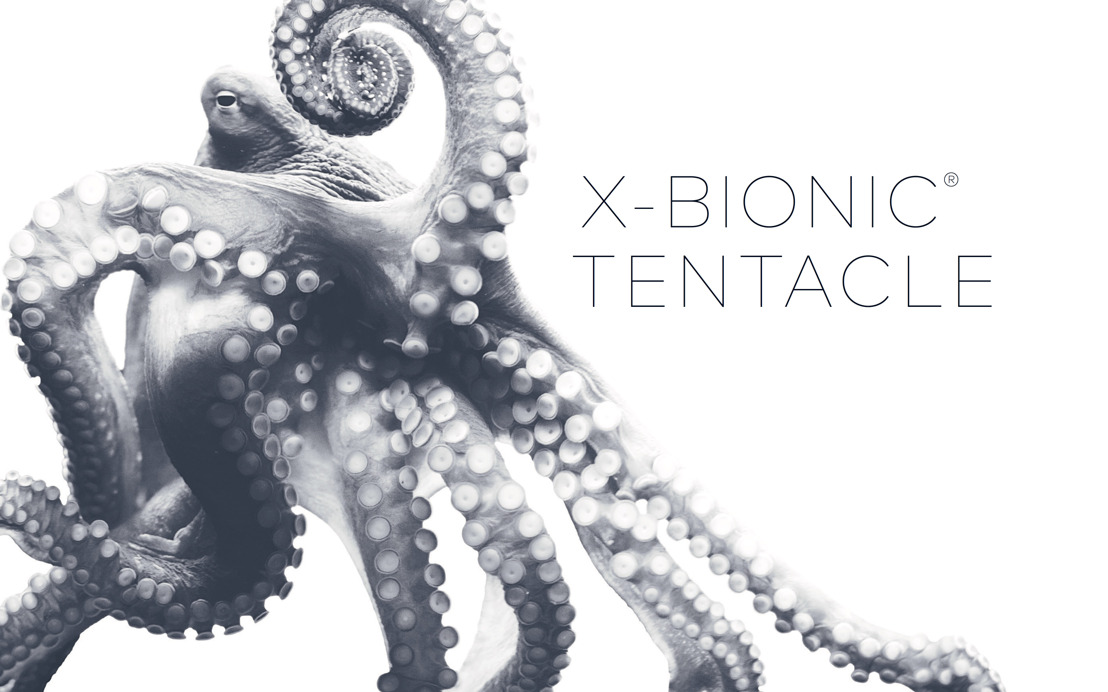 X-BIONIC and X-SOCKS Press Kit ISPO 2018
Sunday, January 28, 2018 — Table of contents
#1 X-BIONIC: award-winning function, quality, and design
#2 X-BIONIC leads the textile industry into the future
#3 State of the Art: X-BIONIC introduces its current iconic products
#4 x-bionic sphere: An Olympic training Centre of more than 1,000,000 square meters
#5 20 years of X-Socks – Milestones of a legend
The direction taken by X-BIONIC is truly unique. A team of biologists, doctors, engineers, bionics specialists, and experienced athletes uses the foundations of nature to develop technologies that boost human performance. Nature has developed ways to master extreme conditions, through millions of years of evolution. X-BIONIC uses the bionic knowledge stored in nature to develop functional clothing of unrivalled innovative power. The know-how from 20 years of intense research forms the basis for numerous awards and further prizes.
At the ISPO Munich 2018, the expert audience is offered an exclusive insight into the future of X-BIONIC. With ThermoSyphon, Tentacle Technology, and PolarFur, the Swiss textile experts introduce visitors to three new textile innovations that will revolutionise the world of functional clothing. X-BIONIC is the international market leader in functional clothing inspired by bionics. The innovative technologies of the Swiss specialists for highly functional clothing are protected by more than 820 international patent registrations.
Besides new, revolutionary products, the Swiss specialists also introduce their current iconic product at the ISPO 2018. Innovations such as Fennec, Thorny Devil, 3D Bionic Sphere, AirIntake, as well as the Symbionic Membran were vital in the Swiss company's journey to become the leading producer of highly functional sports clothes and state-of-the-art today.
Florens von der Decken Junior Marketing Manager, X-Technology Swiss R&D AG
Markus Müller Press Contact for the brands X-BIONIC®, X-SOCKS® & APANI®