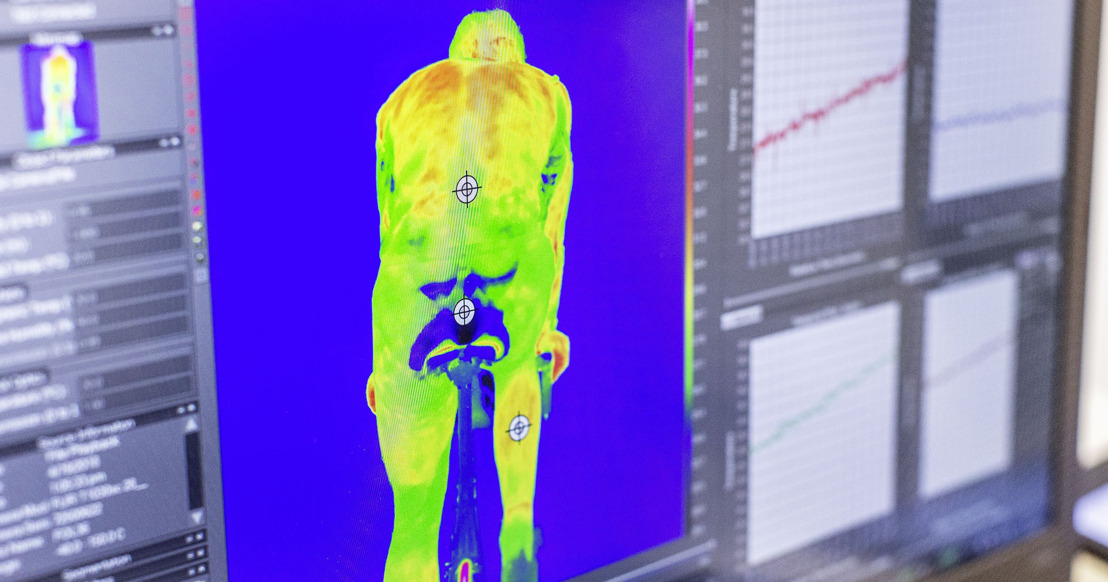 X-BIONIC develops fully individualised functional clothing for athletes
Bulk production was yesterday - the future is INDIVIDUAL
Wednesday, May 23, 2018 — With the extraordinary concept of X-BIONIC Individual, the Swiss developers are striking out once more on their own path, developing customising to its fullest. Instead of the usual customising of sizes, colours, and patterns, X-BIONIC Individual involves millimetre accuracy in customising functional zones to the unique physical form of the athlete. The goal: Maximum increase in performance and comfort during every sports challenge and under any climatic conditions.
Over the course of nearly twenty years, X-Technology Swiss have designed a modular system for their own brand X-BIONIC consisting of versatile, patented technologies and functional zones, a system that has proved its merit under the most extreme climatic conditions around the world, and even in space. This archive of 3D knit structures, as well as a variety of new technical developments with properties like cooling, insulation, thermal regulation, compression, stabilisation and protection, form the basis for X-BIONIC Individual. From their Future Factory in Italy, X-BIONIC will thus offer ambitious athletes complex individualised pieces in future that have never been available even for pro athletes before – as individual as a fingerprint.
The individualisation starts with a thorough physical medical history. The sports challenge profile is first analysed at Lake Zurich. In every climate zone, for every metre of height and in every sport, even the smallest of details is decisive under extreme stress. Whether it's 250 km of ultramarathon in the Iranian Lut Desert at up to 71 degrees Celsius, 160 km on the Yukon Arctic ultrarun at –55 degrees Celsius, or a bike marathon in continental climate in Central Europe. This is where the scientists get to work breaking all the conventional rules. With just one goal: To put ultimate performance in the hands of every athlete.
With over 800 patents registered worldwide, the development team made up of sports physicians, engineers and biomechanical engineers know what they're talking about.
"Our unique technologies and three-dimensional designs, with their variability of size, structure, density and material, offer thousands upon thousands of options in fine adjustment, nearly down to the individual muscle fibres", says Patrick Lambertz, Managing Director of operations at X-Technology Swiss and the man responsible for the X-BIONIC® and X-SOCKS® brands.
The first measurement series starts by measuring proportions, for which a scanner probes the subject with millimetre accuracy. This is followed by thermoreceptor tests, sonograms, observation of sweat formation and a 360-degree all-around measurement of sweat distribution during a 45-minute stress test. Then come zoned measurement of thermal changes during the stress phases, sensory checks, recording of motion tendencies and more tests. The amount of sweat absorbed by the textile is weighed to the hundredth gramme.
"The athlete has to go right up against his or her limits to model the full performance spectrum," says Patrick Lambertz
At the end of the analytical process comes the deciphering of the data collected. It is used to create a personal avatar, on the basis of which the first product details can be discussed with the athlete. The focus during this phase is to put together the optimum technologies.
But for testers and developers, this is where the real work begins. It takes about three weeks to implement the customisations. Only then can production start, which consists of multiple stages. As a special service, interested athletes can personally pick up their X-BIONIC Individual products where they are created, at the Future Factory in Northern Italy, and test them together with professional athletes on the spot while running or cycling.
"Whatever the athlete can imagine, we can make, even if we have to develop something new to do it", summarises Patrick Lambertz.
The X-BIONIC INDIVIDUAL base package will include three products of identical design (tops or pants), including all analysis, and depending on the sport and the level of detail, pricing may vary. Scheduling of appointments for athletes will start on 1 January 2019. Currently, only top athletes will be supported and equipped. Anyone wanting to take advantage of this programme should keep one thing in mind: sign up early. Appointments at: individual@x-bionic.com and http://www.x-bionic.com/individual
Florens von der Decken Junior Marketing Manager, X-Technology Swiss R&D AG
Markus Müller Press Contact for the brands X-BIONIC®, X-SOCKS® & APANI®