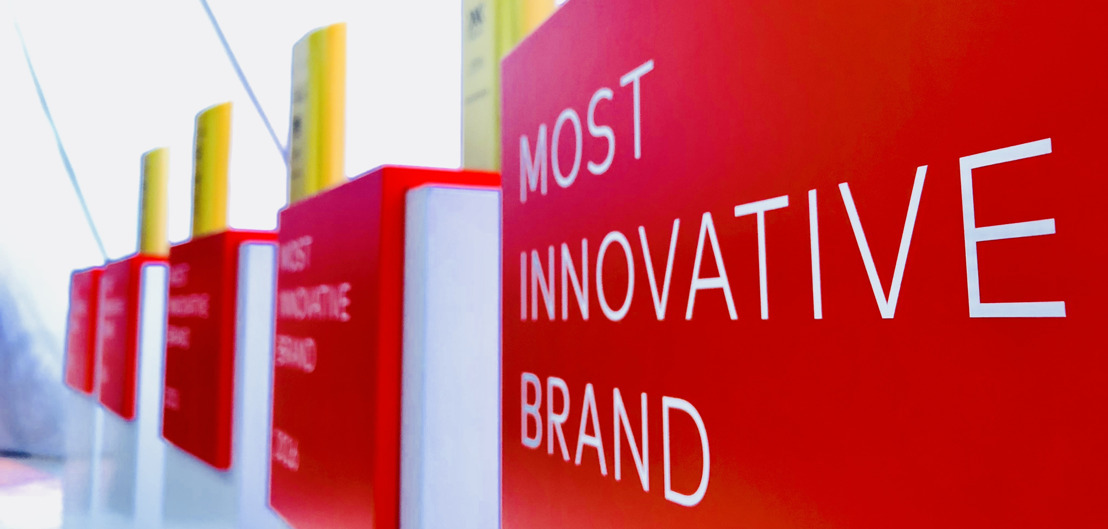 X-BIONIC is the most innovative brand of 2018
The innovative Swiss company wins the Plus X Award – for the tenth time in a row
Wednesday, July 25, 2018 — X-Technology once again landed a direct hit, winning the Plus X Award for best brand in the Sports & Lifestyle segment for the tenth time in a row with its premium brand X-BIONIC. The Swiss company joins the ranks of Porsche, Apple, and Volkswagen, highly reputable brands who were also named as winners in their categories. After the ISPO Gold Award, the iF Design Award, and the Red Dot Design Award, X-BIONIC now reels in the award for most innovative brand of the year within its product group and category.
X-BIONIC convinced the jury of experts with its holistic approach "Turn Sweat Into Energy", which is continuously undergoing further development: Technologies inspired by bionics, such as the ThermoSyphon and Retina Ultra HD Knit, are once again recognised for their outstanding quality with the innovation award, thanks to their unique design and exceptional properties. Both processing technologies lie at the core of the globally launched X-BIONIC 4.0 collection and catapult functional sportswear to a new level.
The sophisticated structures of retinal technology transfer the proven X-BIONIC functions even more efficiently to the athlete's body. The ThermoSyphon technology offers a complex 3D Retina Ultra HD Knit system consisting of internal and external air channels, surface expanders, and sweat traps, building on the 3D Bionic Sphere system, which has received numerous awards. It cools athletes when they're sweating, and warms them when they're cold. Now, an additional dimension is added: Y-shaped elements to improve the natural vertical thermodynamics. The new ThermoSyphon technology for running, biking, and decision-layer products will be available to customers from 2019.
The Plus X Award is the world's largest innovation prize for technology, sport, and lifestyle.
With an international and independent panel of judges from 25 industries, 23 strategic partners, and more than 600 participating international brands, the Plus X Award is the world's largest innovation award for technology, sports, and lifestyle. The Plus X Award Seals of Approval are conferred upon products judged to possess at least one "Plus X" factor. The Innovation Award was initiated as a project to protect and strengthen brands and trade, as well as to make it easier for consumers to choose the best products. In 2018, it was awarded for the fifteenth time.
Christian Langenegger Marketing Manager, X-Technology Swiss R&D AG