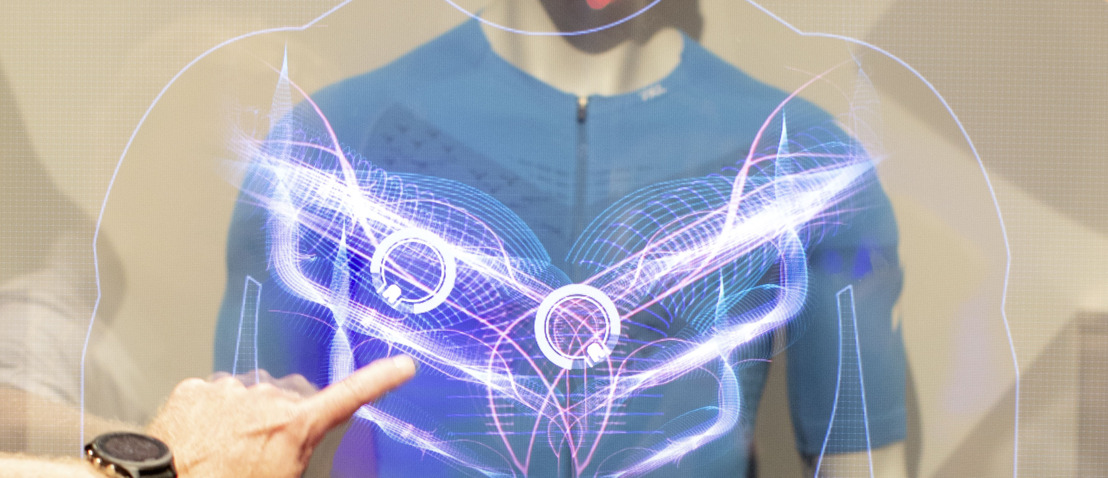 X-BIONIC is virtualising bike & sports retail trade
Interactive point of sale for specialist retail stores
Monday, July 9, 2018 — X-BIONIC is setting new benchmarks in the bike and sports retail trade with the global launch of its new collection X-BIONIC 4.0, which includes an interactive point of sale module. There are plans to make the complex technologies by the Swiss innovators more tangible on the sales floors of selected retail partners in Paris, Berlin, Madrid and Zurich through virtual touchscreen displays, tablets and VR headsets. Following the temporary application of a modular POS system, the integrated store concept developed by X-BIONIC is taking retail experiences to the next level.
"As one of the most innovative sportswear brands in the world, we're also introducing a new, digital era for the sports retail trade. The new store concept meets the highest requirements of our athletes and ensures that sports enthusiasts are able to find the right equipment quickly," states COO Patrick Lambertz.
With its virtual store concept, X-BIONIC is a pioneer in the sports retail trade
The newly developed X-BIONIC store uses digital technology on the sales floor and is run without any stock. At the same time, the combination of virtual sales personnel and experienced athletes professionalises the on-site offer. A few sample sets from the collection help the customer choose the correct size. Further fittings are done through a virtual mirror, which accurately depicts how the products would look on the customer. Each click fills the shopping basket with selected sports gear and the order is conveniently delivered to the customer's home.
1-0 to the X-BIONIC 4.0 sports retail trade
X-BIONIC is not only revolutionising the functional clothing industry with its bionic-inspired technology, but also creating a modern sales environment with its innovative point of sale module. Athletes can experience the technologies and functions of the X-BIONIC and X-SOCKS 4.0 collection before they complete their purchase thanks to an interactive touchscreen display, tablet, VR headset and the help of digital assistants.
An interface links the customer directly with the X-BIONIC platform, complete with its saved product catalogue. After entering their chosen sport and any additional preferences, customised product suggestions are displayed directly on the screen.
Florens von der Decken Junior Marketing Manager, X-Technology Swiss R&D AG
Karolin Wappler Press Contact for the brands, X-BIONIC®, X-SOCKS® & APANI®